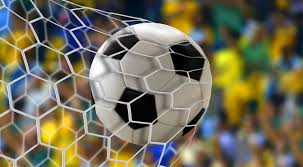 Goals, Goals, Goals this weekend as 3 of our teams managed a dozen!
The Ladies continued their promotion push with a 12-0 win over Corby S&L at the MSG. 3 games left in their promotion/league title push.
The U16's made it 11 wins out of 11 in the League with a 12-2 victory over Cottage Farm Rangers.  Playing 9v9 as the opposition only had 9. Respect!
The U15's surprisingly lost away to Leicester City Ladies 3-1 and stay 3rd in the League.
The U14 Bullets lost 8-0 to League Leaders Alexton & New Parks on Sunday improving on the 10-0 loss on Wednesday against the same opposition.
The U14 United narrowly lost 1-0 to Syston on Saturday at the MSG.
The U12 United put a dozen past bottom of the table Measham winning 12-1.
The U12 Bullets won 2-1 away at Coalville to maintain their push for a top 2 place.
The U9's had a game away against AFC Leicester.