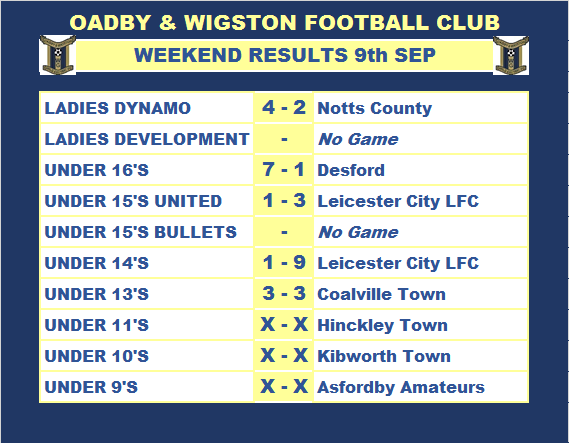 The Ladies kicked off the league season in fine style with a 4-2 win away at Notts County.  Goals from Tew, Phillips-Poole, Lidgett and Aspinall.
The U16's also got their campaign off to a winning start with a 7-1 win over Desford at the MSG.
The U15's United lost 3-1 in a close game against Leicester City Ladies and the U14's had a tough start against a strong Leicester City ladies team losing 9-1.
The U13's drew 3-3 at home to Coalville despite being 3-1 down at half-time, the girls really upped their game 2nd half to complete the comeback.
Our developments teams all had a good run-out.  U11's away at Hinckley and the U10's and U9's having home games at the MSG.