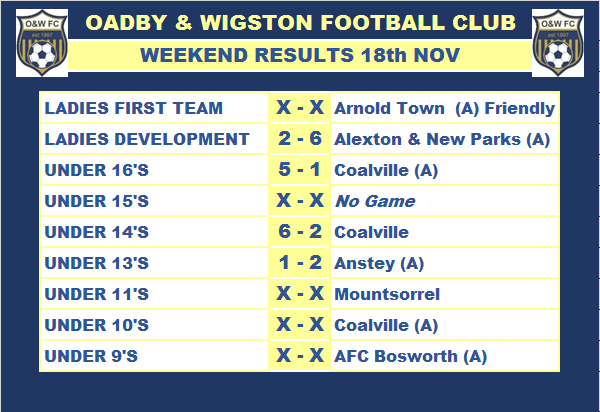 A mixed weekend of results for our teams.
The Ladies had a friendly away to Arnold Town.
Our Ladies Development team suffered a second league defeat of the season, losing 6-2 to Alexton Town.
The U16's continued their unbeaten start to the season with an excellent 5-1 win away to fellow title challengers Coalville.
Our u14's had their first win of the season against Coalville at the MSG. A 6-2 win moves the side up the table. 4 goals for Celia and Goals for Aimee and Zaharah.
The U13's lost 2-1 away at Anstey.  A last minute winner for the hosts after the girls had drawn level with 3mins to go. '"Another brilliant performance" said Manager Andrew Scott.
Our u9/10/11's all had good development games.