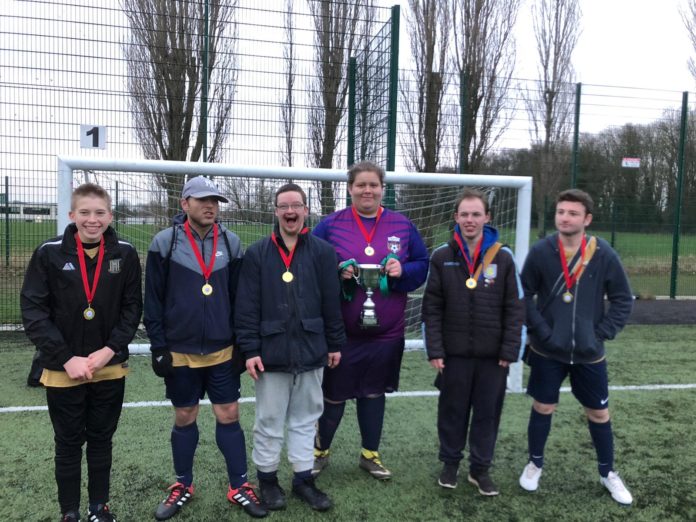 Well done to our awesome green division adult team who won the Rudkin Cup at Aylestone Park on Saturday 26th Jan 2019.
They remained unbeaten all tournament and won on penalties. Must be the new kit bringing them luck.
TOURNAMENT REPORT from Beth Russell
The Rudkin Cup is one of the most prestigious tournaments in the LRIFL calendar, a lasting legacy to the leagues founder Mary Rudkin.
After winning the red division cup last year, it was important to our players to bring home a trophy this year.
Our purple Division squad were not so lucky in their tournament. But our Green division players enjoyed a fantastic afternoon of football.
Remaining unbeaten in the round robin stage they made it through to the final against Aylestone Park.
After full and extra time the score was still
0-0 taking us into nail biting penalties.
Our green division were victorious, with Lee Twigger scoring a brilliant winning goal.